Wave Spring Series Extension: Small Diameter Wave Springs
Standards now available from as small as .188" (6mm)

Application Driven Solutions™
Today's marketplace calls for smaller, lighter assemblies with greater efficiencies and lower manufacturing costs, which is why we are introducing new, standard series small diameter wave springs! Our multi-turn wave springs are now available as standards from .188" (6 mm) outside diameter.
Compact & Light Wave Springs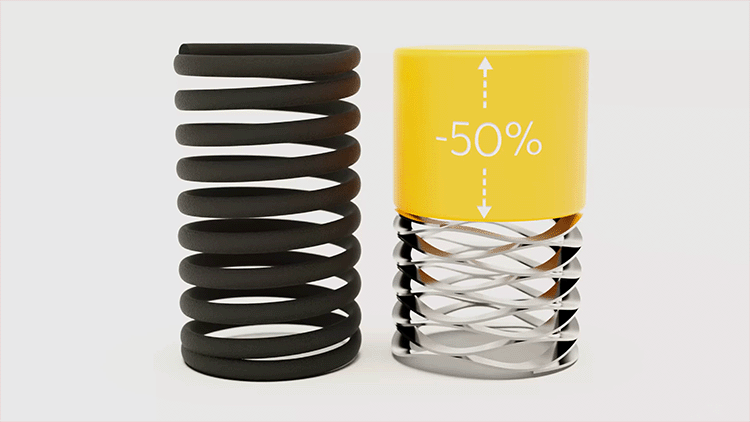 Save Valuable Space with Wave Springs
Rotor Clip manufactures the largest range of Wave Springs in the market. We have the capability to make Wave Springs from .118" - 24" (3mm - 610mm.
Reduce operating heights by up to 50%.

Single-Turn & Multi-Turn designs available.

Available in plain ends, shim ends and patented flat ends.

Various materials and finishes available, with stainless steel & exotic alloys readily available.

No tooling costs for custom parts.
Product Focused, Support Driven
Standard Materials
Carbon steel (standard) - SAE 1060-1090 (ST)

17-7 PH Stainless steel (standard)
Other Materials
Stainless - AISI 302, AISI 316, and A286

Inconel X750

Elgiloy

Hastelloy C276

Beryllium-copper

Phosphor-bronze
Customization Options.
Spring force and work height

Cycle life

Nested coiling

Shimmed or flat end

Wire thickness and shape

Coiling direction